Yes, indeed, the title does not mislead you. I got braces today. For the second time. See, here's a picture of me before the braces got put on.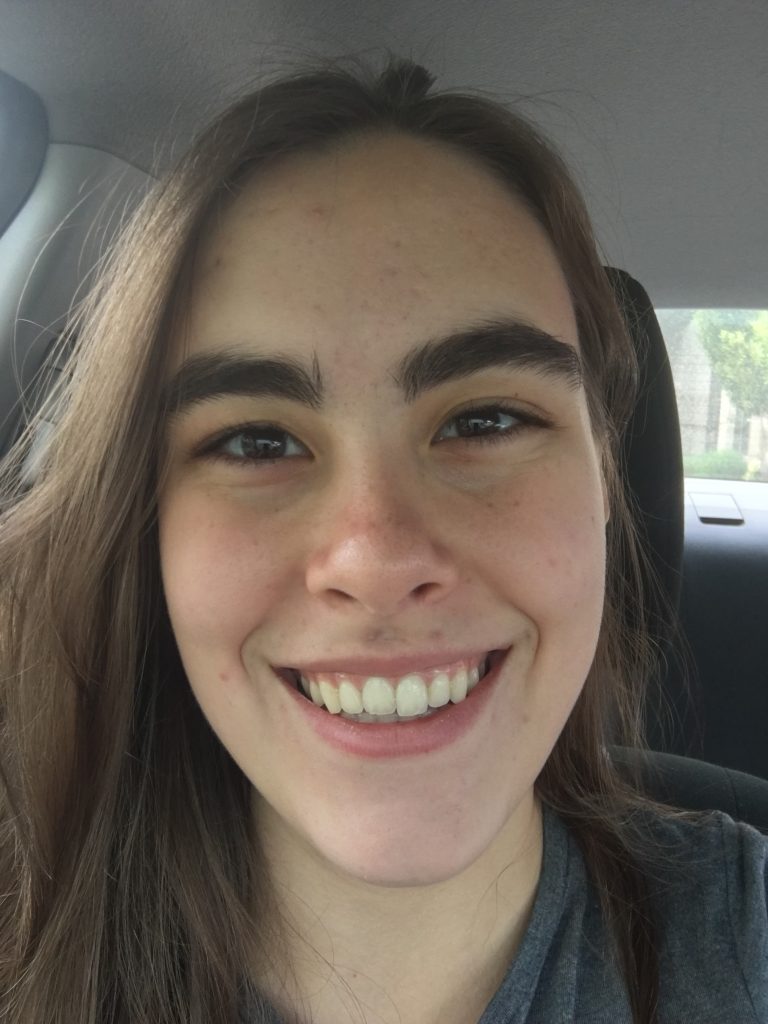 Do you see how my left tooth (it looks like it's on my right because the picture is opposite) is lower than the others? It's also strangely a lot thicker than the other ones, so it sticks out forward a little bit. Without it being longer than the other ones, no one would notice that. But now it just looks really strange.
So, I got braces again.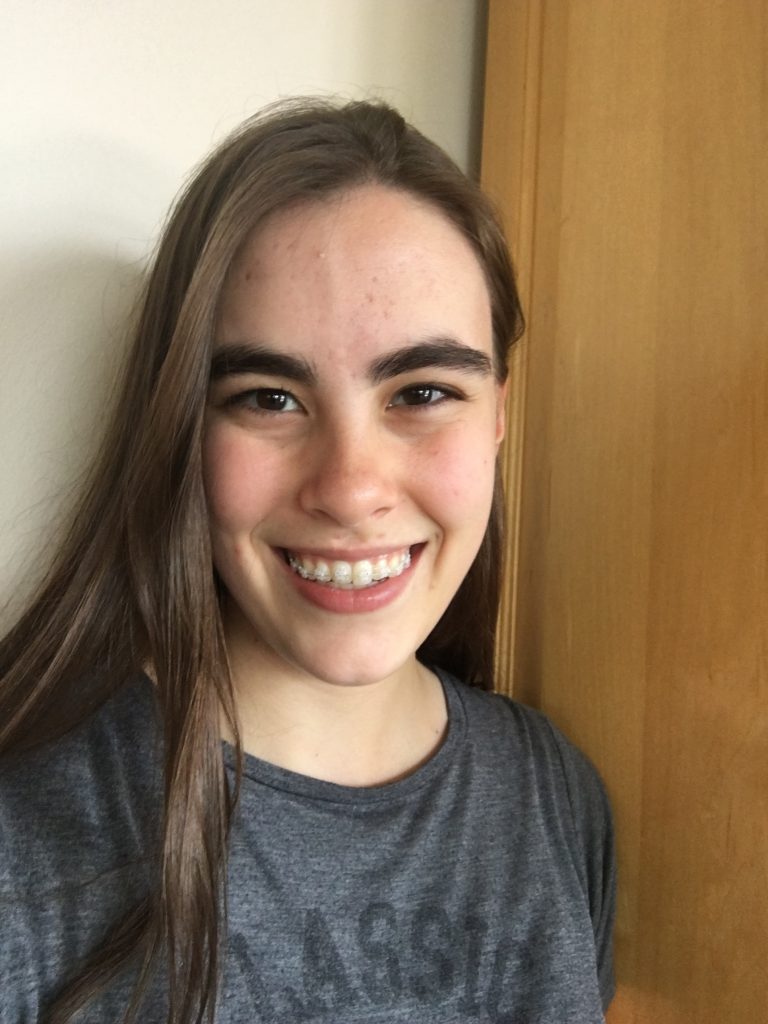 I hate the elementary look that braces give me. They make me look so young. At least the braces cover how bad my front tooth is.
So, some of you might be confused as to how this happened. So, I'll explain it to you. Some months after I got my braces off the first time I decided that I hated my retainers. I then proceeded to not wear them for . . . I don't even remember how long. But during that time, my front tooth, for some unknown reason, shifted downwards. I just don't understand why it did that. None of my teeth were uneven like that before I got braces. My top teeth didn't really need to be modified a bunch. So it's weird that this happened.
Yeah, I know, some of you might be thinking, "Sally, maybe it's your wisdom teeth!" As my orthodontist said, "People blame the wisdom teeth way too much." My top wisdom teeth (I have two on the top) have grown in completely over this past month or so, and my orthodontist said they actually have a ton of room up there, so there's no way that it was the wisdom teeth's fault.
While we're on the subject of wisdom teeth, my bottom ones started growing in about a year ago, and yet they still aren't all the way in. I'm kind of concerned because my top ones grew in fully much faster. My dentist recommends getting them out, but my mom told me to wait. My brother's dentist told him to get his wisdom teeth out because they hadn't come in all the way. My brother waited for a few months, they grew in, and everything was fine. So I guess we'll see.
Back to my strange tooth though. I kind of started to wear my retainers again, so most of my teeth are fine. But because of the tooth my top retainer didn't fit around my front teeth. So apparently my orthodontist is going to shift them about a bit. And fun fact, retainers don't fix vertical changes in your teeth. Only braces can do that. Yay for me, right?
Honestly I'm not too upset about it. They're only on eight of my teeth, just on the top, so it's much less annoying than the first time I went through this. You have to look kind of close to notice them anyway. And I've definitely learned my lesson. For a few months I'll have to deal with this, and then I can have a perfect smile again!
Really, you have no idea how much that tooth has bugged me this past year.
So, do you guys have any crazy braces or teeth stories that you would like to share with me? Type them into the comments below!
Wear your retainers!
Sally